OTONO X COAXIAL presents a weekend of live performances and videos.
Friday, June 10 – June 11 | Coaxial Arts Foundation, 1815 S Main St, Los Angeles, CA 90015, USA
Both events are in-person at Coaxial Arts, DTLA.
*Mask wearing is highly recommended. N/95, KN/95, Surgical Masks preferred.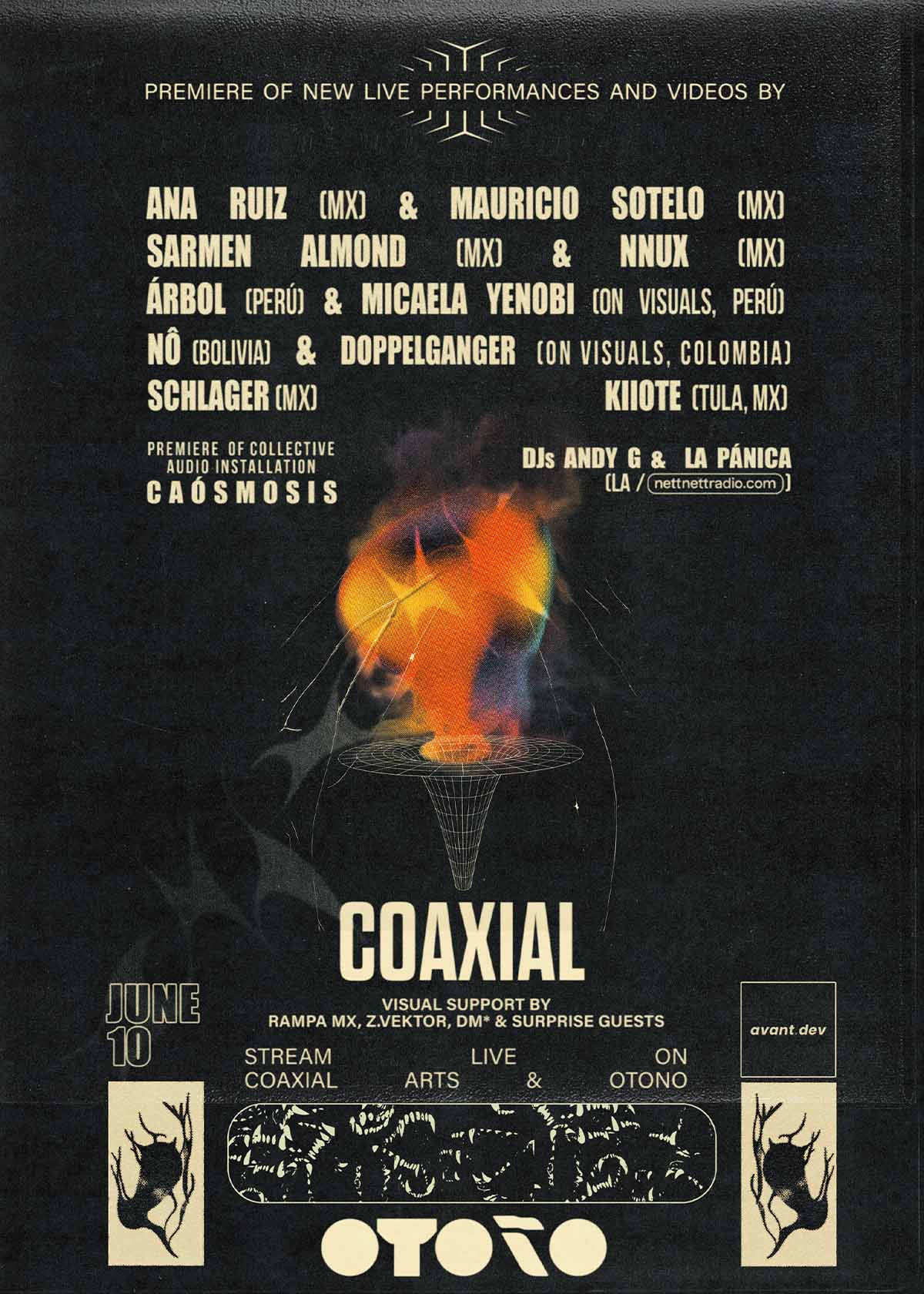 –Friday June 10th, 2022, 6pm pacific standard time–
Free / Donations welcome
In-person & live-streamed on: https://coaxialarts.org/live & https://otono.live
Premiere of new live performances and videos by:
Ana Ruiz (MX) & Mauricio Sotelo (MX)
Sarmen Almond (MX) & Nnux (MX)
Árbol (Perú) & Micaela Yenobi (On visuals, Perú)
Nô (Bolivia) & Doppelganger (On visuals, Colombia)
SCHLAGER (MX)
Kiiote (Tula, MX)
Premiere of collective audio installation, Caósmosis
+ Support by DJs Andy G & La Pánica (LA / NettNett Radio)
+ Visual support by Rampa MX, Z.Vektor, DM* & surprise guest
Stream of selected live works recorded during the pandemic from Colombia and beyond.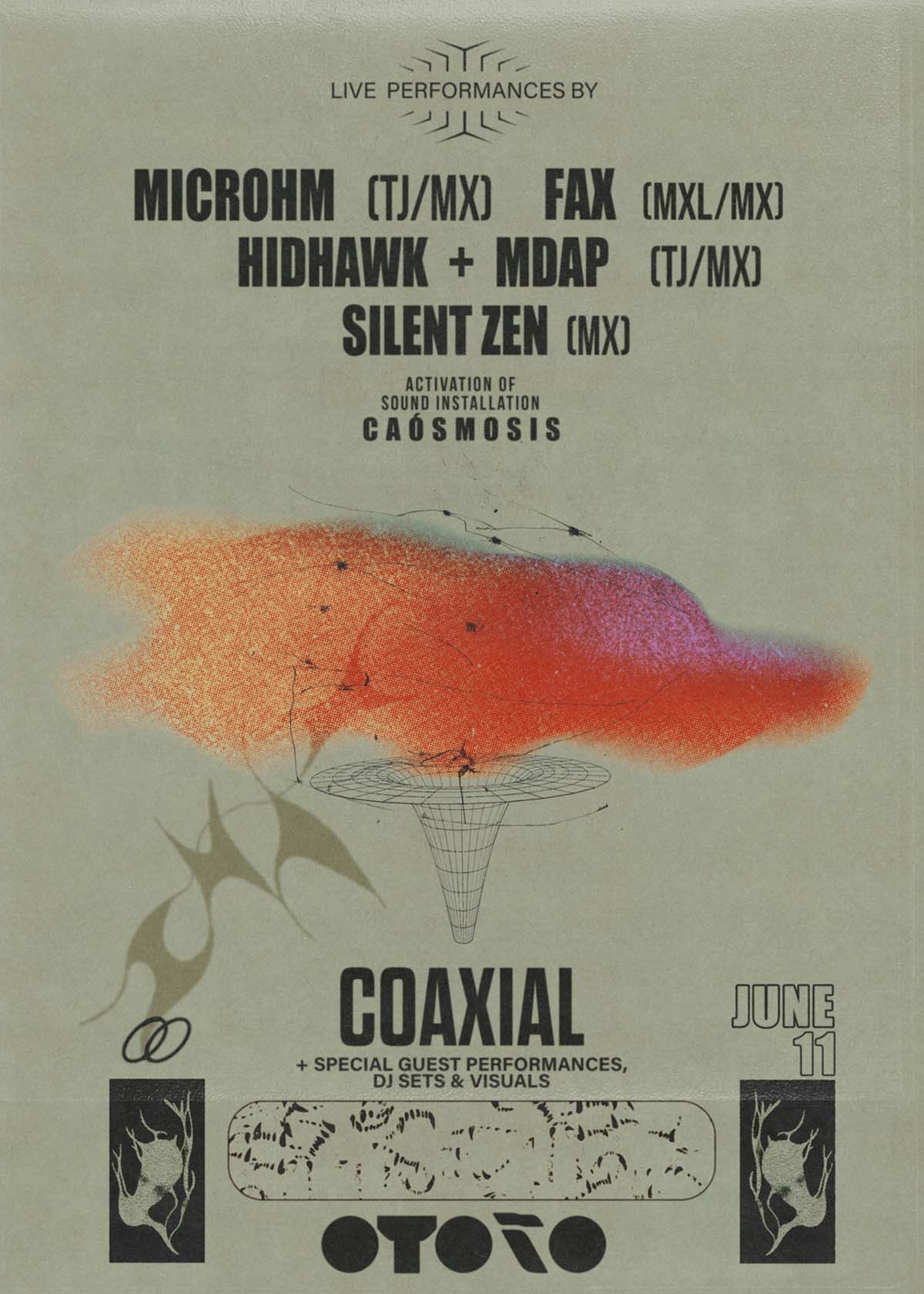 –Saturday June 11th, 2022, 7:30pm pacific standard time–
In-Person
On-line reservation $12
In-person ticket purchases $15
Live Acts by:
Microhm (Live, TJ/MX)
Fax (Live, BC/MX)
Hidhawk + MDAP (Live, TJ/MX)
Silent Zen (Live, MX)
Activation of sound installation, Caósmosis
+ Special guest performances, DJ sets & visuals
Support DJs and performances from surprise artists
Special Guests on the decks and visuals
Activation of sound piece installation.
Caósmosis is an installation with diverse experimental pieces and sound meditations from Latin America, integrating sound pieces from 220 (MX), Jorge David (MX), Alejandro Bernal (Colombia), Ross (Colombia), Petter Rocha (Brazil), Numb (MX), Aurora Oliva (Chiapas), Ana María Romano (Colombia) and more. It is coordinated by Silent Zen/Otono and has a score by Rossana Lara (MX), supported by visual artists Rampa MX, Z.Vektor and DM*.
Flyer art by Mario Luna